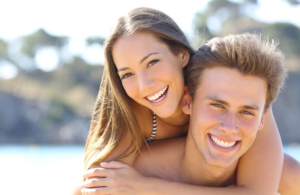 Maintaining good oral hygiene and keeping your teeth and mouth healthy is quite important. Its equally important to find a reliable and qualified dentist. A great dentist treats each patient individually, cares for their needs, and finds suitable treatments to solve any dental problem. At New Wave Dental Smiles in Burien, we understand that you have a lot of dental options to choose from and it can be difficult to find the best option for you. For this reason, we've put together some important things to consider when choosing a dentist for yourself or your family!
Use Your Friends & Family
Recommendations are a great way to learn which dentists are in your community and more importantly, which dentists are reliable. Personal testimonies and reviews from the people you trust most can go a long way. Your friends and family will be able to tell their experience about the staff, the dentist, and their treatment process. You are also able to ask specific questions about their treatment, if their experience was positive or negative, and if they would return for more dental care. Or, if you are moving to a new location, we recommend you ask your current dentist if they have any recommendations for dentists in your new town. Your friends and family can be your best resource when looking for a dentist in your community.
Cost & Benefits
Of course, cost and your insurance will play a large role in choosing a dentist. If you have an HMO dental plan, your choices are most likely limited and you will need to choose from your HMO network. If you are part of a PPO plan, you will have more freedom when it comes to choosing a dentist. Before your first consultation, confirm with the dentist office that they will accept your insurance. We also recommend asking which procedures are covered under your insurance plan and which are not. For example, if your insurance will not cover fillings, crowns, or root canals at a particular dentist, it could be quite expensive.
Visit The Office Prior To Your First Consultation
Once you have a list of prospective dentists, check them out in person! A majority of dental offices will accomodate consultation meetings. This way, you can meet the dentist and the office staff, survey the office environment, ask about consultation processes, billing, and availability, and determine if you are comfortable in their dental office. Comfortability and likability is very important when choosing a dentist. By meeting the dental team in person, you will also have the opportunity to ask any questions you have or voice any concerns about yourself or your family.
Contact Your Burien Family Dentistry Today!
We know it's difficult to find a good dentist. At New Wave Dental Smiles, we are committed to providing the highest quality care and treating each individual patient to the best of our ability. Our team prides itself on being warm, welcoming, and friendly while offering personalized dental treatments for your entire family! For questions or concerns, please do not hesitate to come by our office in Burien, just outside Seattle. We will be more than happy to ease your concerns and answer any questions you may have. Contact our office to schedule an appointment for your family today! We look forward to meeting you!