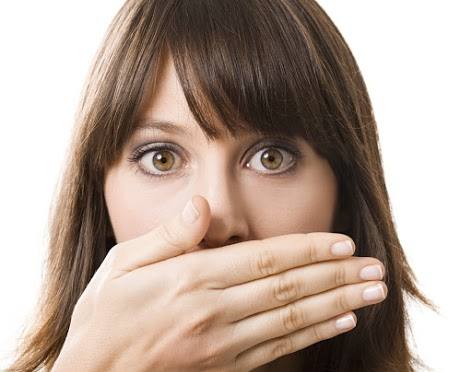 While your teeth are remarkably strong, many people experience a chipped tooth. New Wave Dental Smiles wants you to be prepared if you chip a tooth, including understanding the causes, first aid, and the treatment options to fix the chipped tooth. Regardless of the severity, you should see a dentist as soon as possible to treat the tooth before it becomes a bigger problem, and if the chip is severe, you should see a dentist immediately for treatment.
Causes of Chipped Teeth
The most common causes of chipped teeth include hitting your mouth when falling, biting into hard objects, trauma from an accident, and sports injuries, but it can also be the result of a tooth that is weak from a cavity, grinding or clenching your teeth and even poor nutrition.
The size of the chip is the determining factor of the type of dental procedure you will need to fix the chip. A small chip may be an aesthetic issue that can easily be treated with a polishing instrument to smooth out the rough edges. A large chip may expose the pulp or the nerve and can become a breeding ground for infection. When this happens, you will most likely be in severe pain and need to seek immediate care, but even a smaller chip that is not treated can result in tooth sensitivity, enamel damage, pain, infection, abscess, and even tooth loss.
First Aid for a Chipped Tooth
If you chip a tooth, following are first aid tips before seeing the dentist:
Rinse your mouth with warm water to keep irritants away from the tooth, to clear away any blood and to sooth the pain. Make sure the water is warm because hot or cold water can produce pain from sensitivity
Apply gentle pressure with clean gauze to stop any bleeding. You can rinse your mouth and apply new gauze as needed.
Use an ice pack to your face in the area where the tooth is to reduce any swelling.
Relieve pain by taking an over-the-counter pain reliever. If you are having a hard time stopping the bleeding, do not take aspirin as it may cause more bleeding.
If possible, try to save the chip because the dentist may be able to reattach it to the tooth. You should preserve the chip in milk. If you can't save the chip, don't worry as there are other treatment options.
Treatment Options for Chipped Teeth
When you visit New Wave Dental Smiles, your Burien cosmetic dentistry, Dr. Bajwa will examine the chipped tooth and will discuss the best treatment option to repair the tooth. Depending on the extent of the damage, there are several treatment options available for a chipped tooth:
A composite resin may be used to create a seamless barrier that will protect your tooth while keeping the tooth looking good.
If the root or pulp are exposed, a root canal and crown may be the best option to repair the tooth. With a root canal, the root and infection will be removed and replaced with a special filling. After a root canal, a dental crown will be placed over your tooth to protect the damaged tooth.
Enamel shaping may be used on smaller chips with no underlying damage. This procedure involves reshaping the tooth with a polishing instrument to return it to a smooth surface.
Veneers are a cosmetic solution to fix a chipped tooth by bonding a thin layer of porcelain or composite resin to the surface of the tooth which hides the chip.
A tooth extraction may be necessary if the chip falls below the surface of your gums. If the tooth has to be removed, a dental implant can replace the missing tooth. The implant is a small metal post with a custom replacement tooth that will match your existing teeth.
Contact Burien Cosmetic Dentistry Today
Dr. Bajwa is a highly respected dentist that can help with everything from general dentistry to cosmetic dentistry. The dental team is committed to providing you with the best possible dental care and providing you with information on various dental issues. Schedule an appointment with us by calling (206) 242-8080 or use our online appointment booking.